Simem MMX super mobile batching plant evolves the concept of transportability. Streamlining the plant's overall dimensions allows for easy and economical transport or storage of the plant.

Features
Reliable Output
MMX concrete batching and mixing plants can ensure an hourly output capacity of 170 yd3 of precision concrete.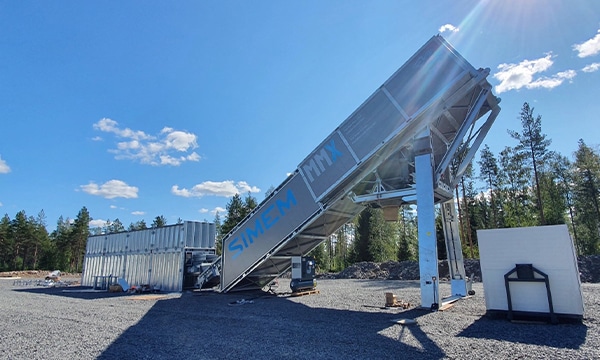 Patented Technology
The support structures of the aggregate and mixer modules are pre-assembled, pre-wired and automated – thus, it is extremely easy and fast to configure the modules from the transport position to the working position. This includes a unique automated movement for the mixer,
driven by a hydraulic and pneumatic actuator system, which appropriately positions the mixer for production or for maintenance service.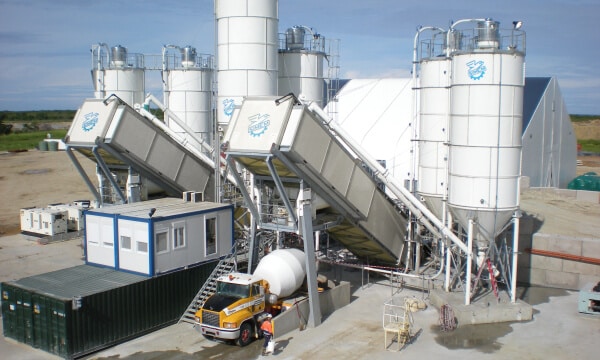 Easy Transport & Cost Reduction
The patented movement of the mixing and aggregate dosing modules predictably expands and collapses into a container trailer sized structure. The complete plant collapses into a container sized structure suitable for trailer transport.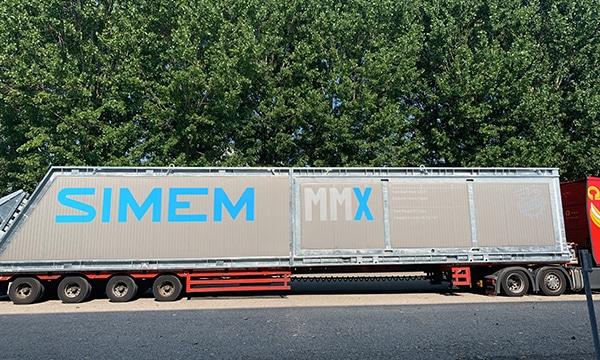 Modular Concept
The MMX features a modular design capable of maximizing efficiency, which allows aggregate sections to expand. Aggregate section are expandable simply by adding additional bin sections and extending the belt conveyor head. For example, a 4 aggregate storage configuration can easily switch from the standard holding volume of 80 m3 to 160 m3 with a bolt-on solution option.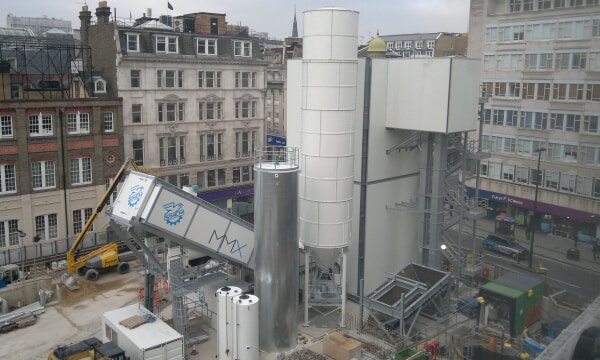 Easy Maintenance
Access to the mixer is made easy thanks to a patented system of rails and hydraulics which move the weighing devices: when a scheduled cleaning of the mixer is planned, the weighing devices hydraulically move from the production position to the transporting position. This movement creates a fully accessible mixer for wear part change out and thorough cleanings.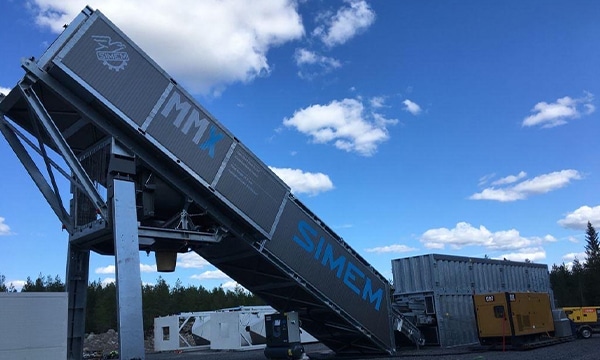 Simem@tic 3.0
Simem@tic 3.0 is the automation program that, with a friendly interface, displays all the essential information about the plant for full operations control (loading, weighing, recipes, discharge, production lists, pending orders, etc.).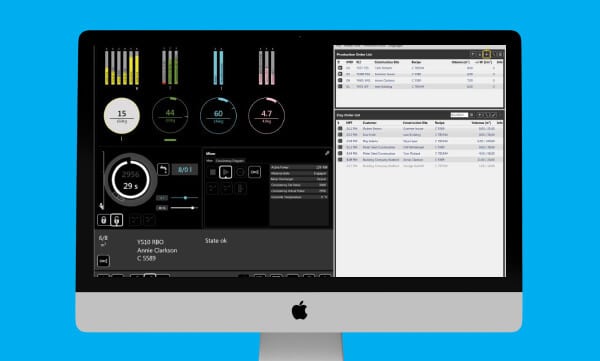 Specifications
| | |
| --- | --- |
| MODEL | 5000 |
| Concrete output m³(cy)/hr | 130 (170) |
| Mixer – Twin shaft | MSO 6001 |
| Aggregate bins | 4 |