The high-shear colloidal mill is recognized as the most efficient method of mixing bentonite, cement, fly ash, etc., with water. The intense mixing action results in homogeneous and stable mixes. Colloidally-mixed cementitious products are found to better resist bleed and provide higher compressive strengths than comparable materials prepared in lower energy, paddle-type mixers. Let's talk about your next project.

Features
High-Shear Colloidal Mixers
VortiMix is Simem's new line of advanced high-shear colloidal mixers. The VortiMix can rapidly mix cementitious grouts as low as 0.6:1 water:cement ratio (by weight). When combined with an optional paddle assist, VortiMix can handle grouts as low as 0.45:1 w:c ratio, making the mixer ideal for lightweight cellular concrete applications. Hydrated bentonite can also be rapidly prepared in the VortiMix yielding improved gel strengths and reduced hydration times.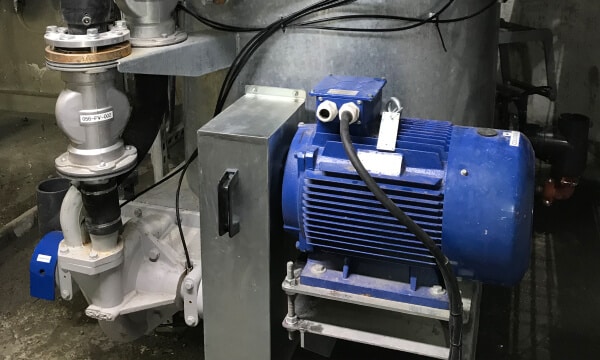 Specifications
| | | | | |
| --- | --- | --- | --- | --- |
| Model | VM500 | VM1000 | VM1500 | VM2000 |
| Batch size l (gal) | 500 (132) | 1000 (264) | 1500 (396) | 2000 (528) |
| Max. capacity m³(cy)/hr | 10 (13) | 20 (26) | 30 (39) | 30 (39) |
| Colloidal Mills | One x 22 kW / 29.5 hp | One x 22 kW / 29.5 hp | Two x 22 kW / 29.5 hp | Two x 22 kW / 29.5 hp |