A fully automated production system with integrated curing, storage, and packaging module provides manufactured concrete producers with the most efficient process advantage. Let's talk about your next project.

Features
A Choice to Make
Producers of wall panels, slabs, tunnel segments, and other precast concrete elements have a choice: stay with a labor-intensive process that requires less than optimum use of production space, or look to plant automation and the proven technologies of carousel systems and pallet circulation systems.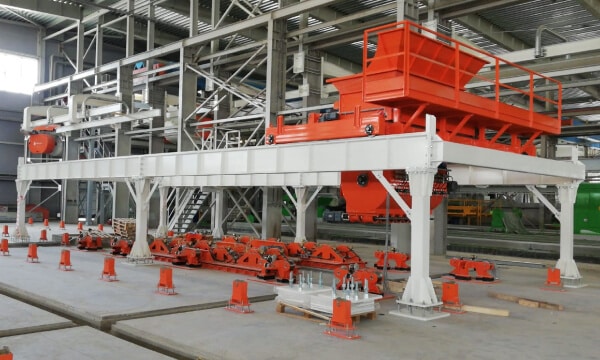 Automated Value Stream
The production of wall panels, slabs, tunnel segments, and other precast concrete elements is accomplished by moving the molds, on pallets, through the factory without manual crane or physical labor interruption. Preferred stations or cells are created for mold preparation, layout, pouring, and finishing. Each cell is strategically located to optimize plant space, labor, and overall equipment efficiency.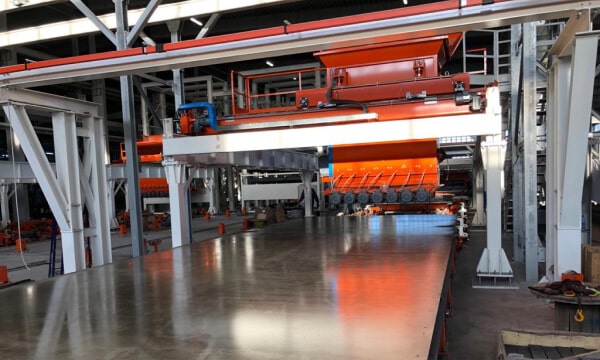 Practice Progression
The journey begins with a first step and where to start depends on your initial evaluation of the following: types of product, degree of product complexity and, most importantly, the improved business result: quality, cost, lead time, or new product acquisition. A solution can range from a simple modular system, where some production steps are automated, to a more sophisticated, fully automated end-to-end production system. Investment in an automated production system will be more than staying with existing production practices, which are generally based on stationary work spaces. However, the return on investment will be quick based on the improved output with this new production approach.