The fastest all-wheel drive, traveling bucket system in the industry!

---
---
PELICAN is an overhead traveling bucket systems designed to optimize manufacturing operations for Precast production.
Equipped with mechanical differential automotive axles, a proprietary wheel coating, and independent drive units… allowing turning at incline!
Bolt-together track (no welding required) for simplified assembly and easy configuration – ensuring a fast, smooth, and long-lasting ride!
Features
Performance
All-Wheel Direct Drive
Bolt-Together Track System
Independent Drive Differentials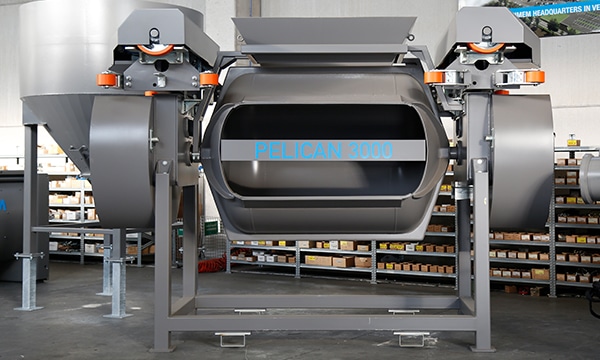 Drive Unit
Independent Steering for Reduced Wheel Wear
Proprietary Wear Resistant Wheel Coating
Independent Self-Breaking Drive Axle Motors