The definitive solution for the reclamation of excess concrete and slurry water from the cleaning of trucks, pumps, mixers, buckets, etc. Let's talk about your next project.

Features
Operation
BetonWash separates solid materials from the slurry water through a rotating spiral system inside an inclined drum. Water is then discharged by overflow into storage tanks for reuse in concrete production.
Process is started by mixer or truck wash out.
The diluted concrete is discharged into the hopper
The system continuous and automatically rotates until extraction of aggregates ends
The system periodically starts the agitator to avoid the settlement of fine materials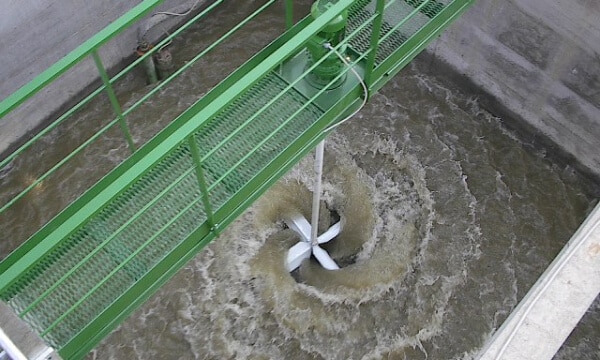 Versatile & Reliable
With the possibility to locate the receiving hopper on three sides of the washing drum, many possible combinations are available to make the BetonWash layout optimal in favor of traffic flow and total plant site utilization.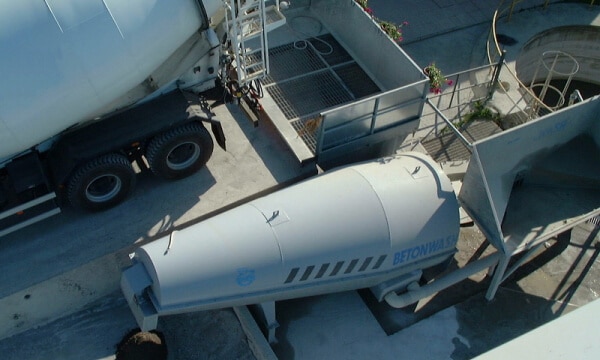 WaterWash
BetonWash, with integration of Simem WaterWash, allows slurry water from the BetonWash to be treated further until clean water is realized which can be recycled back into the production process.
Easy operation and minimum maintenance
Reusable washed-out aggregates
0.2 mm solid separation
Heavy-duty filter press
Crystal-clean water result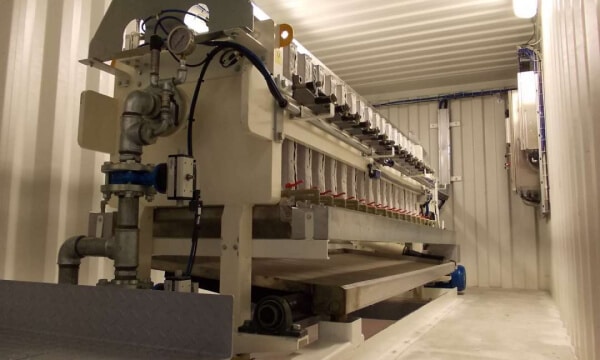 A Top Choice
Advantages selecting BetonWash as the best choice include:
Spiral system for solid materials extraction without any filters required
Models available to manage capacity from up to 10 or 33 yd³/hour
No concrete contact with drive unit safeguarding mechanical integrity
Low surface wear due to low rotation speed, spiral design, and incline angle
Highly configurable to fit any plant site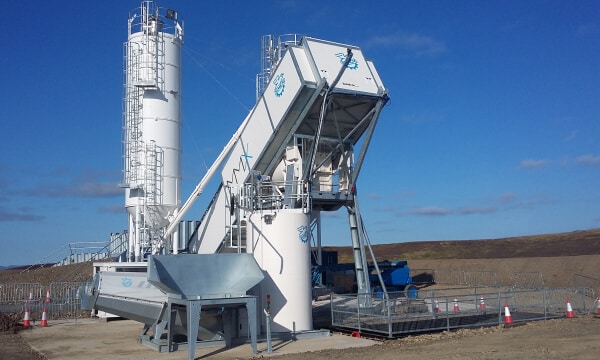 Specifications
| | | | | |
| --- | --- | --- | --- | --- |
| BetonWash | BW 1.0 | BW 2.0 | BW 1.0-R2 | BW 2.0-R2 |
| Max wash-out (yd3/hr) | 14 | 33 | 14 | 33 |
| Max. Aggregate (in) | 2 | 2 | 2 | 2 |
| Separation of solids to (in) | 0.006 | 0.006 | 0.006 | 0.006 |
| | | |
| --- | --- | --- |
| WATER WASH | WW 10 | WW 20 |
| Slurry H2O capacity ( yd3/hr) | 39 | 85 |
| Total Filter Surface (yd2) | 39 | 97 |